ATHLETES DON'T STOP WHEN THE TEMPS DROP
When it gets cold, this is everything they need to keep going.
UA FLEECE
COLDGEAR® ARMOUR
OUTERWEAR
ACCESSORIES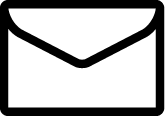 SIGN UP & IT SHIPS FREE
Get updates, offers & FREE SHIPPING on your first order.
I agree to receive by email the latest news and promotions from Under Armour, Inc. and Under Armour Canada ULC. You can withdraw your consent at any time.